Obi -- the "Kyoto of Kyushu"Time flows eternal here in this traditional castle town
OBIMURASAKI
obimurasaki
This is a traditional Japanese
samurai residence
in the Obi area of Nichinan in
Miyazaki Prefecture.

Obi stones stand thetest of time on the mossycastle walls

Obi cedar trees have leaves that resemble the blade of a spear…
The elegance of ancient times remains
alive and well here in Obi,often likened to the
"Kyoto of Kyushu".
Obi, a castle town capable of producing
51,000 koku (barrels) of rice
Spanning past the large gates of Obi Castle is an old stone wall
that hints at the sights the samurai of the day would have seen.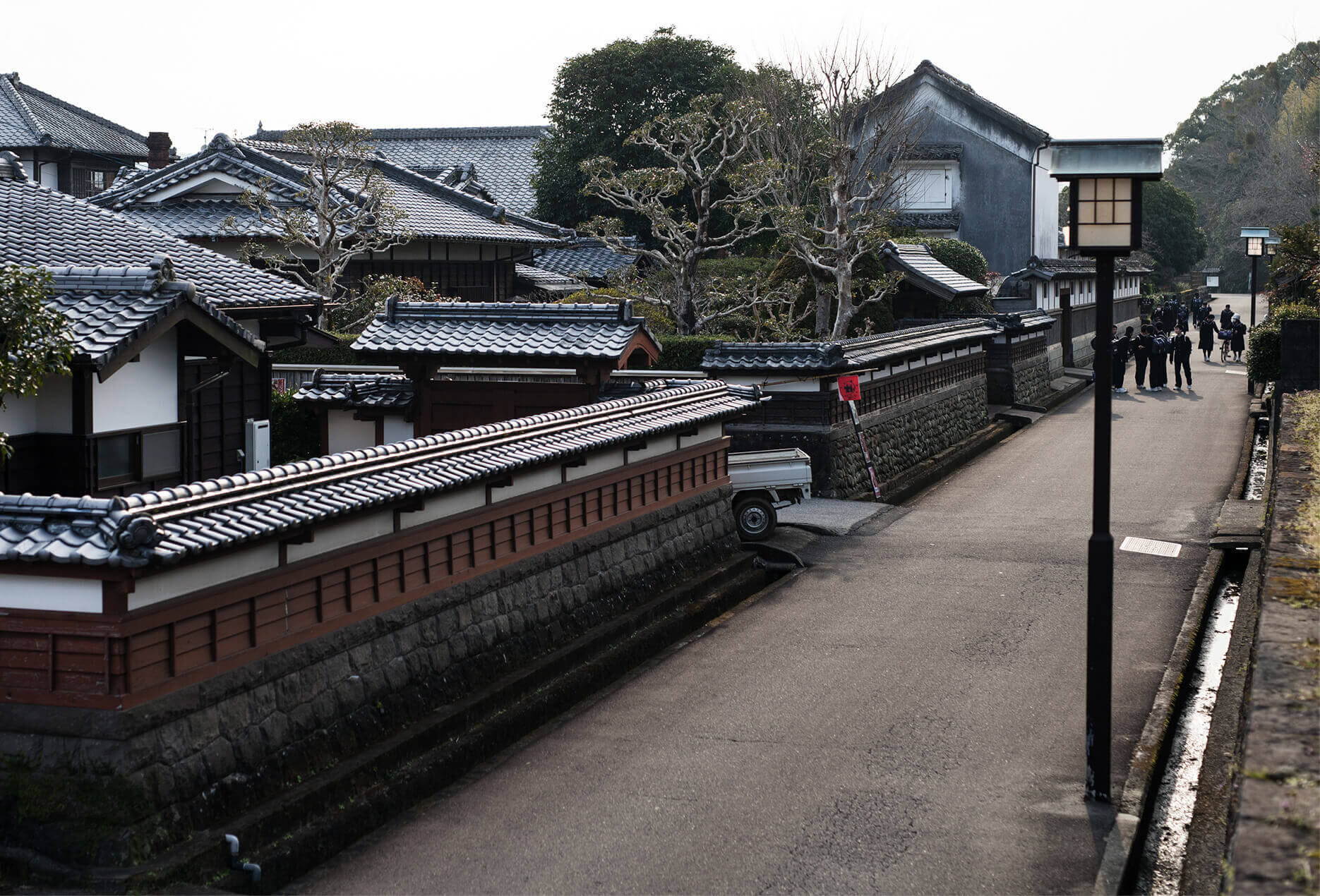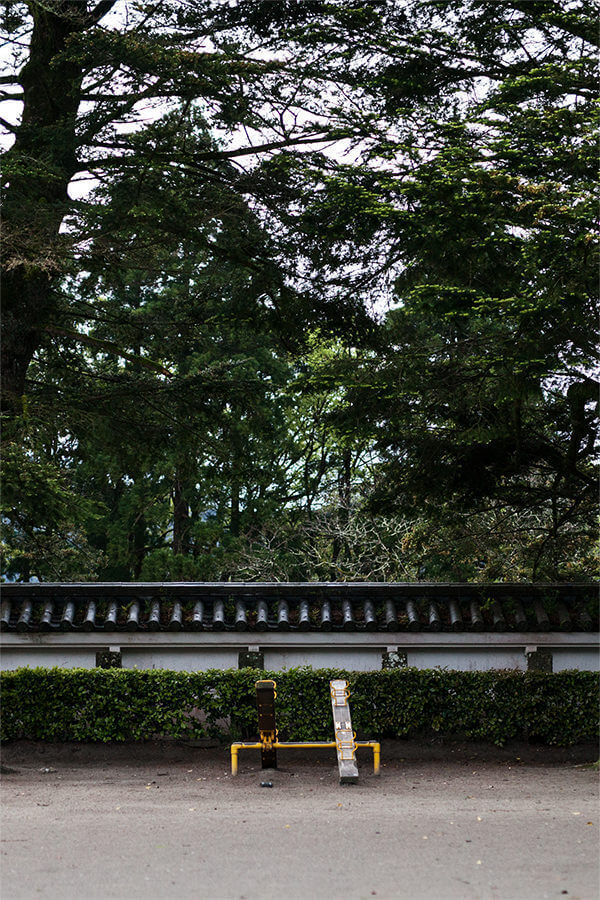 Obi, a castle town capable of
producing 51,000 koku
(barrels) of rice Spanning
past the large gates of Obi Castle is an old stone wall
that hints at the sights the samurai of the day would have seen.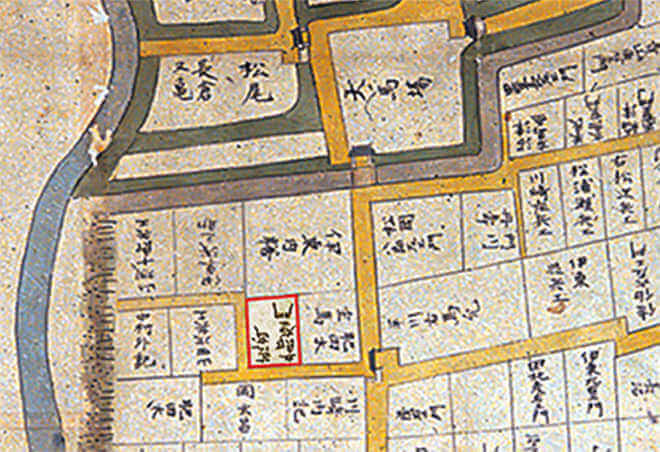 Just 200 meters away from the castle is our inn, Obimurasaki.
Between 1644 and 1654, this was the villa of Aratake Goroemon,
an upper class Samurai of Obi domain from the Hirokoji area.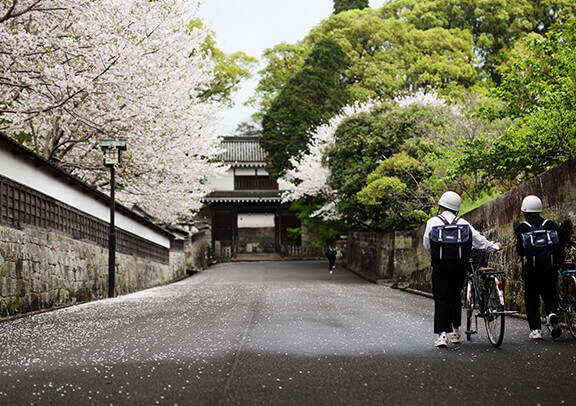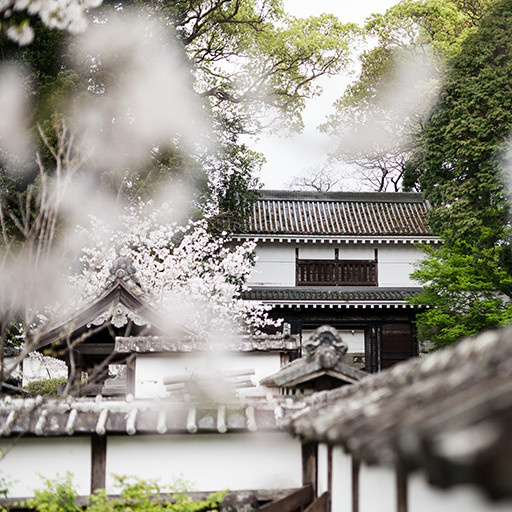 Each season,this castle town reveals different views,
such as the traditional samurai residences,
stone walls and warehouses,and the merchant's streets.
Think back to the days of old and the lives people
lived here as you take a leisurely stroll through town.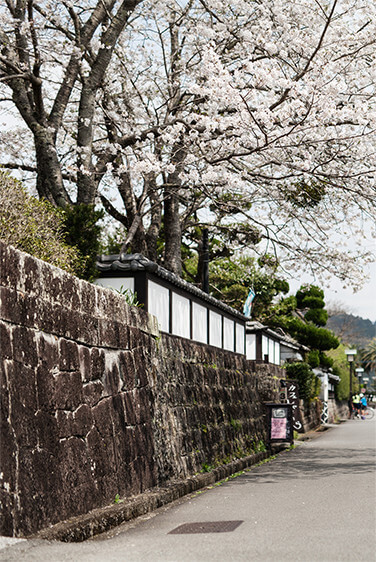 Obimurasaki is here to
provide you that one of
a kind experience.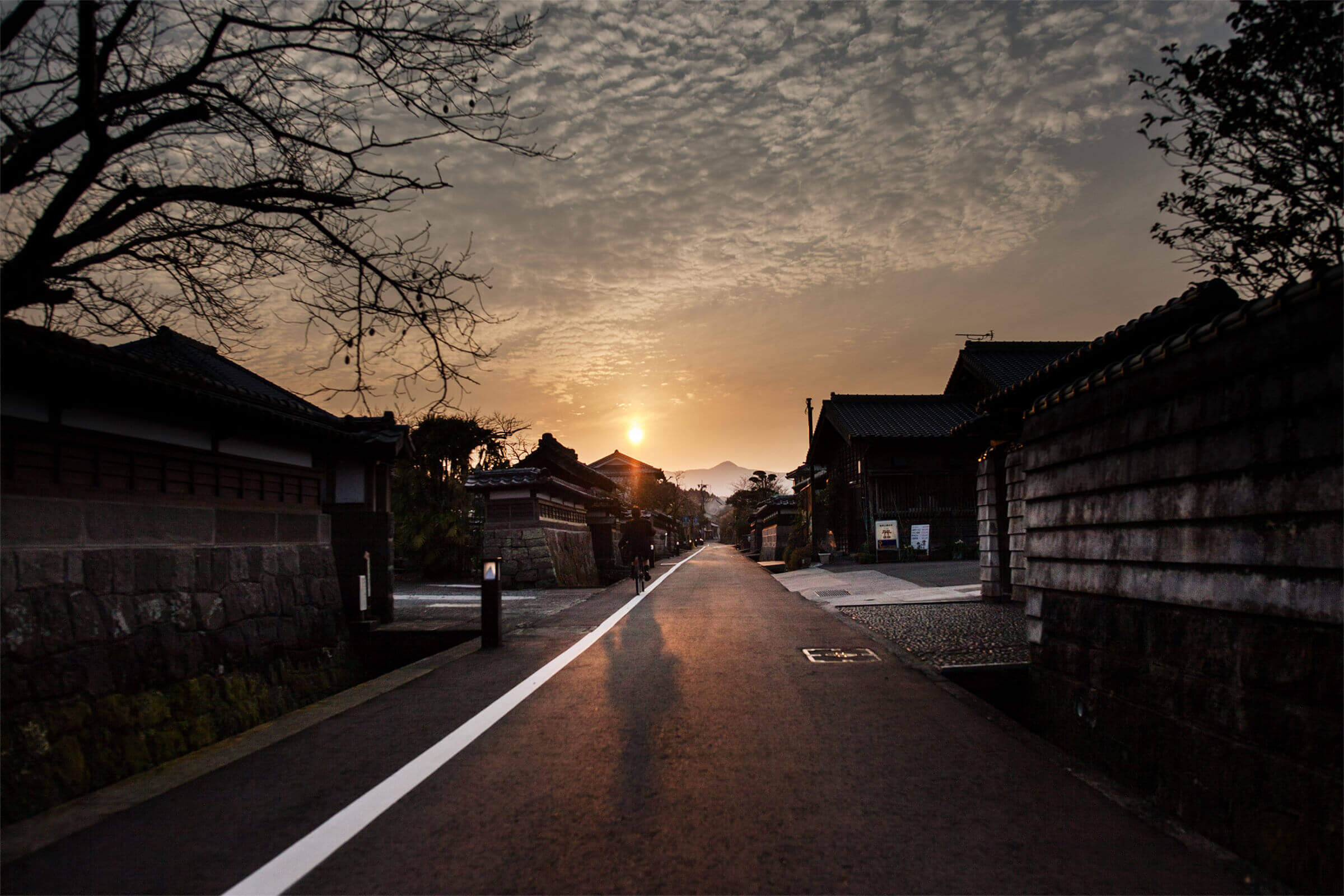 ROOM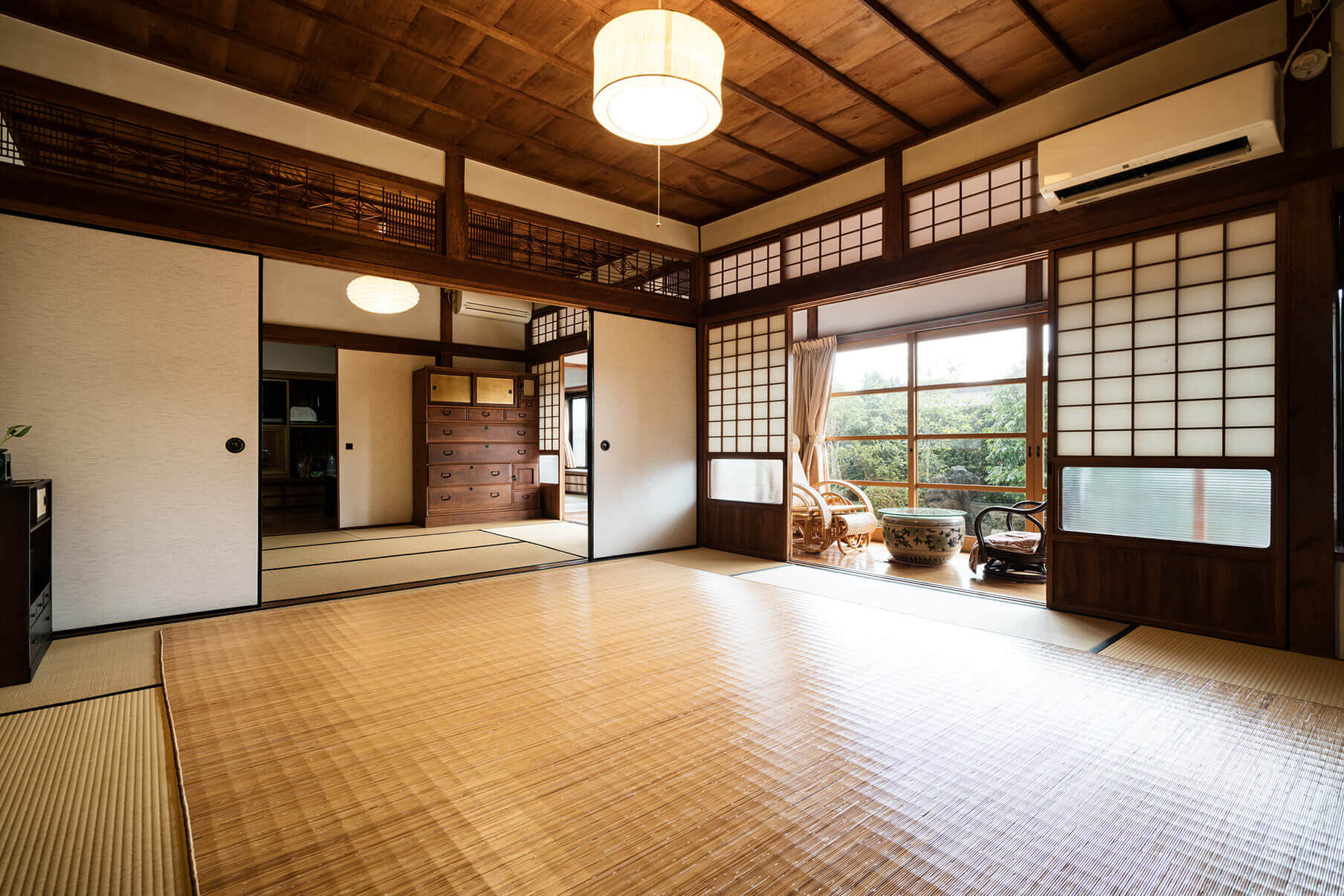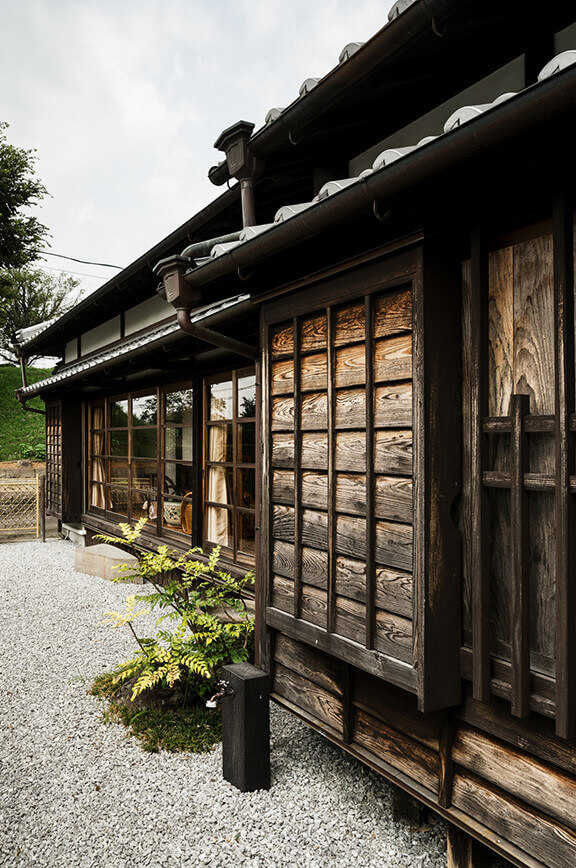 We give you the keys to the entire residence to stay in.
Take your time to enjoy the traditional castle environs of Obi.
*Click the image to expand
Experience what it was like to
live as a samurai at
the foot of the castle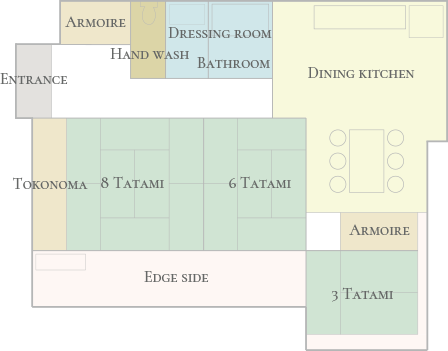 A spacious area of 100 square meters offers rooms sized at 8, 6, and 3 tatami mats. You can have up to nine people stay here. Why not take your next family trip or outing with the girls to a relaxing castle town, where time seems to flow more slowly? Savor local Nichinan free-range chicken and refreshing and smooth Obi shochu liquor to experience how the locals live.
About Stay
Check in : 15:00
Check out : 11:00
Max : 9 persons
Max staying days : 30
2 free parking lots
No meals served
Non-smoking
No pets allowed
Facility
Kitchen
Bathroom(shower and tub)
Washing toilet
Table
Air conditioner
(cable) Television
Refrigerator
Washing machine
Microwave oven
Rice cooker
Dryer
Air purifier
Parking lot
Wi-Fi
Amenity
Face towels
Bath towels
Bedding / Sheets
Yukata robes
Tablet soap
Body soap
Shampoo
Conditioner
Washing detergent
Tableware
Cooking utensils
Seasonings
Hangers
*We utilize antique furniture that cannot be replaced, so we ask that you please supervise your children carefully.*Note that this is a residential area, so we ask that you respect the quietude of the surroundings at night.*We operate in accordance with the Inns and Hotels Act (as a simplified lodging facility).
PRICE
Two people:

JPY/night

( pre-tax )
Three or more people: additional cost
per person:5,000 JPY/night (pre-tax)
*If staying alone, the price is 10,000 JPY/night (pre-tax)*The above prices are base rates and may be subject to change by date and seasonality.*Toddlers and children stay free of charge if not using bedding or towels. If they will be using bedding or towels, they are charged as paying adult guests.*Note that children of middle school age or older are treated as adults.
Click here to book online
SIGHTSEEING
Free rickshaw experience
The local Suketake Club, a volunteer organization, guides you in a rickshaw that departs from the Obi Otemon gates and passes through the samurai quarters in Yokobaba-dori. The nostalgic sights will make you feel like you've traveled back in time to see history.
Dates:
First and third Sunday of every month
*not held on rainy days
Time:
10:00-16:00
Location:
In front of Obi Otemon
Hosted by:
Suketake Club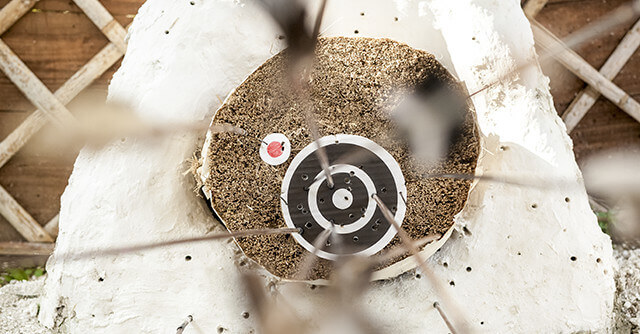 Shihanmato archery experience
This was a traditional pastime for samurai banquets in Obi domain. In the middle of the Meiji period (1868-1912), it became a popular pastime for commoners. The game involves shooting arrows spaced at separate intervals, and the name "shihanmato" comes from the distance to the target.
| | |
| --- | --- |
| Price: | 300 JPY for 10 shots |
| Location: | touristic parking lot; 1 minute from Obimurasaki |
An Obi specialty
baked rice crackers

Made with just glutinous rice and sugar. The crisp, wafer-like dough is stuck together with sugar honey and melts in the mouth with a sweetness that is at once simple and elegant. Enjoy with a cup of tea.

Thick-grilled omelets presented
to lordly figures

This omelets is slightly different from the traditional kind and is sweeter, like flan. Back in the Edo period (1603-1868), eggs and sugar were considered a rare luxury. These precious eggs are cooked with sugar and rolled into a thick omelets. This dish was presented by vassals to their lord.

Obi's famous tempura

Obi tempura is a traditional dish that has been handed down since the ancient days of Obi domain. Inexpensive, small fish caught in the open waters off of Nichinan are made into fish paste and mixed with tofu, then seasoned with soy sauce, miso paste, and brown sugar before being deep fried.
ACCESS
おびむらさき

Obimurasaki

Obi 9-1-26, Nichinan City, Miyazaki Prefecture, Japan 889-2535
*Located just below the Obi touristic parking lot.

90 minutes by car from Miyazaki Airport

60 minutes by car or taxi from Miyazaki Airport

JR Nichinan Line from Obi Station: 20 minutes on foot, 5 minutes by car
Pagetop
FOR INQUIRIES
Feel free to contact us if you have any questions about our place.

email contact

TEL +81-987-25-1680
/ FAX +81-987-25-1630